AMA Worlds Largest Grand Tour 2002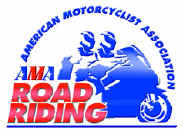 Click on thumbnail images to view full size photos
Menlo Park - World's Largest Light Bulb

Off Route 27, there is a wonderful memorial to Thomas Alva Edison. A large Lighthouse at the top of the hill is topped by none other than a huge incandescent light bulb.

The Thomas Edison Memorial tower and Menlo Park Museum were built in 1937 to mark the "Birthplace of Recorded Sound." The World's Largest Light Bulb is 65 years old, thirteen feet tall, weighs eight tons, and is illuminated at night. The tower marks the spot where Edison invented the light bulb (Henry Ford stole the actual workshop and Edison's Last Breath). Inside the tower's base is a "highly exhausted" light bulb that's been burning since 1929, when the tower was built.

We visited Menlo Park on May 25th, 2002
Flanders, N.Y - World's Largest Duck
In 1931, Riverhead duck farmer Martin Maurer built this 20-foot tall eyecatcher using concrete applied over a wooden frame. Taillights from a Model T Ford became its eyes, glowing red at night. Maurer sold ducks and eggs from the shop in its belly.

Maurer is long dead, and the Big Duck has shifted locale a few times. It was donated to Suffolk County in 1987, and sits along Route 24 in Flanders. The shop still operates -- now as a tourism center for the East end of Long Island, selling duck souvenirs to flocks of city weekend-trippers.
We visited The Duck on June 1, 2002
Middle picture taken by Philadelphia Transit PO Powell
Philadelphia, PA - The Worlds Largest Clothespin
Claes Oldenburg's 45-foot-high, 10-ton sculpture stands in front of the Center Square Building at 15th and Market Streets, near City Hall. Criticized by many at its debut in the Bicentennial year, this whimsical giant of pop art now co-exists peaceably with the city's mostly traditional outdoor statuary. The metal fastening at the top reads "7" on one side and "6" on the other, in the Bicentennial spirit.

We visited The Clothespin on June 2, 2002
Philadelphia, PA - The Worlds Largest Button
Title: Split Button
Artist: Claes Oldenberg
Location: Blanche Levy Park, in front of Van Pelt Library

Installed: June 18, 1981
Total cost: $100,000 including transportation and installation
Weighs 5000 lbs.
Cast in reinforced aluminum
16 ft. in diameter
We visited The Split Button on June 2, 2002
---
Copyright 2002 Carole and Dave